How a Special Needs Trust can Help Your Child
Even in the most straightforward cases, estate planning is complicated. Parents of children with disabilities face an especially bewildering process. Every child with a disability requires unique accommodations which must be taken into account ahead of time. As a result, if you are the parent of a child with a disability, then your estate planning requires both extensive reflection on what's best for your child as well as deep personalization of the estate plan itself. That makes an already challenging process require even more attention. However, there is good news. People with disabilities may be the beneficiaries of a uniquely powerful trust known as a special needs trust.
What Happens Without a Special Needs Trust?

Many people with disabilities face financial hardships throughout their lives. Even with laws protecting their rights as workers, it can be difficult for people with disabilities to hold down jobs. Luckily, state and federal programs exist that provide support for those who are struggling. However, these programs are intended to only pay for living expenses. In order to ensure they aren't misused, these programs only provide support to a person with a disability if that person's income is below a certain threshold. That often leads to tragic consequences.

If you don't have a thoughtful estate plan, then your child's inheritance may push them over the threshold for receiving assistance. As a result, people with disabilities risk being removed from the programs they depend upon for financial support. They must then use their inheritance to pay the living expenses that were previously covered. Needless to say, this is a heartbreaking situation but luckily it's preventable. Special needs trusts offer the solution to this problem.

What is a Special Needs Trust?

A special needs trust is an estate planning tool that enables your child to receive their share of inheritance without jeopardizing the government support that they rely on. The only caveat is that they are not permitted to use the funds from the trust for living expenses. Special needs trusts are intended to be used solely for the beneficiary to improve their quality of life while still collecting money from government programs that pay for their living expenses. You don't want your child to have to worry about their finances. When you incorporate a special needs trust into your estate plan you can be certain that you won't inadvertently sabotage your child's financial well-being.
Most people should rely on an experienced estate-planning attorney to handle their estate planning. However, if you're the parent of a child with a disability, it is more essential than usual. You need a representative who is capable of creating a customized set of documents that addresses all of your child's unique needs. Furthermore, starting a special needs trust requires specialized knowledge. When you work with an estate-planning lawyer to provide your child with a special needs trust, you can rest assured that they'll be able to use your assets the way they want to.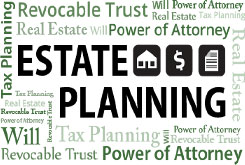 Request your Free Consultation or Call 212.596.7039 Today!