ESTATE PLANNING LAWYER IN BROOKLYN
ESTATE PLANNING – PLANNING FOR LIFE
It is a mistaken belief that estate planning is for "old" people on their way "out".
Estate planning has been given a "morbid rap" and has been associated with a plethora of death, sickness and lack of capacity.
I am here to tell you that estate planning for life is more important than for death. If you are my estate planning client in Brooklyn, you already know this but if not, let me tell you what I think about estate planning.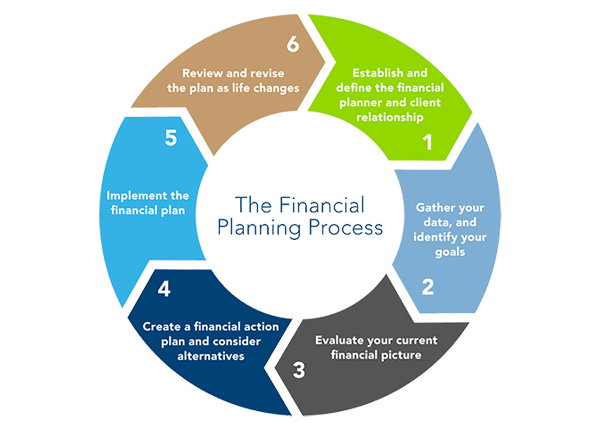 Do not be hesitant to plan for life
Call us.

Every day, our specialists are ready to take your call and to reach out to you for a preliminary analysis of your situation. We can review your estate planning documents, if you have any, and analyze them for faults, if any. All of this free of charge.

Consulting with a specialist

After providing a preliminary analysis, we will schedule a meeting with an experienced estate planning attorney for a one-hour consultation. Your consultation is an important opportunity for you to interview us and to ensure that we meet your expectations. Ask us all questions that come to mind, ask us about our experience, our cases in court, our estate planning approaches and our specialists. Ask us about our processes and methodology and how both were tested over time.

Work product

What many estate planning attorneys in Brooklyn do is utilize software to draft documents. This is the extent of "estate planning" that they do. This is not the best approach to estate planning. Nothing wrong with relying on technology, don't take me wrong. Technology saves you time and effort and creates unique opportunities for minimizing overhead expenses in offices. The important thing to remember is that full reliance upon technology cannot produce a good estate planning product. An estate planning attorney in Brooklyn should apply his or her experience, knowledge and analytical skills to carefully analyze your current exposure to litigation and taxes (estate, gift, generation skipping transfer tax, capital gains tax, income tax, New York real property taxes, transfer taxes, etc.). No software package can do that for you (yet). Rely on someone who has experience working hard on analysis and not on someone who produces a half-baked product without even fully understanding its effects on your situation, your loved ones and your business.

Your satisfaction

Most of our estate planning clients in Brooklyn come to us on recommendations from our current or past clients. We value your input and that is why our clients are happy with their results. We need you to be an active participant in this process and we are in constant communication with you. That is why this process is no longer intimidating to our clients.
ESTATE PLANNING TO LIFE! TO LIFE.
Estate planning is essential for everyone. Whether you have a multi-billion-dollar company, or you own several properties across three countries, or you have a cooperative apartment in Brooklyn and small retirement account, you need to make sure your items are protected.
Estate planning attorneys in Brooklyn often disregard planning for life by focusing on planning for the event of passing solely. It is essential to analyze your tax situation and your business, your profession and your marriage and to plan for protecting you from creditors or marital issues or professional liability exposures.
It is essential to protect your children from coming into wealth too early in their lives and from marital problems or professional exposures, just like. It is important to ensure that your parents are taken care of and that your special needs children qualify for government assistance programs.
All of these issues is what I call planning for life. It is also important to see how your family is involved in your life (or not) and to implement proper structures to ensure that you are surrounded by those who you trust in times of need.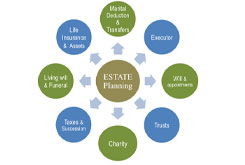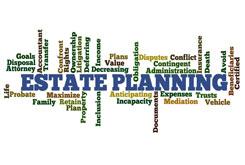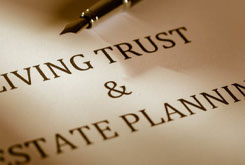 Estate plan has to make sense for you and your family!
What's good for person A is not necessarily good for person B.
Why? BECAUSE THEY ARE VERY DIFFERENT.
Let me give you an example:
Person A, a 72-year-old doctor who is planning to retire, has two children from a prior marriage, a second wife, one child from his current marriage, a minor with special needs and elderly parents. He has two investment properties in Brooklyn plus a primary marital residence and various investment and bank accounts in the US and abroad. No prenuptial agreement with the second spouse.
What thoughts should be going through the estate planner's mind while analyzing this situation?
Let me give you some ideas. First, the doctor who is retiring, even though he may continue to buy malpractice insurance coverage, is still open for potential malpractice litigation for years to come. Second, children from different marriages may feel hostility toward each other and toward the surviving spouse and Will contests may arise as the result of this hostility. Third, special needs child may require lifelong support and maintenance and may never grow up to be fully independent, therefore requiring special type of planning for him or her. Fourth, investment properties bought in Brooklyn a long time ago most likely have very low cost basis in the hands of the owner and if the client were to sell the properties, he would have to pay capital gains tax on gain. On the other hand, if the properties are included in the gross estate of the client such properties receive a step-up in tax basis and the heirs have to pay little or no capital gains tax. And this is just to name a few issues.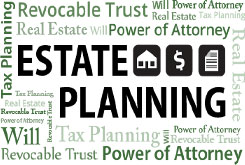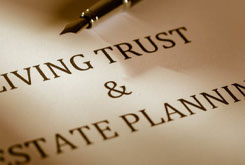 Estate plan has to make sense for Person B.
Person B, a 55-year-old retired financial advisor with a valuable art collection at home and on loan in galleries around the world. One adult child, living in London. Divorced and recently diagnosed with a slow progressing irreversible neurophysiological disease which may at certain point render the client incompetent. Travels a lot and has liquid assets in various banks across the world for convenience purposes.
What do you look at first?
First, you protect the client from potential vulnerability if the client loses capacity. You implement a three-trigger point protection system around the client consisting of various monitors, protectors, attorneys-in-fact, trustees and agents to ensure that nobody is stealing assets from the client, that nobody uses the client's trust to the get to the client's wealth and that the client is always taken care of. Second, you plan for the sole heir – the child living abroad, facing many tax implications of the US inheritance. Third, you pay close attention to the collection and to the art in galleries. You ensure that it is all insured and clearly on consignment so that after the client's incapacity or death, nobody can claim ownership. You also protect your client from FinCen criminal exposure and make sure that all the foreign assets are properly reported by the client and then by his or her trustees and agents. And this is just a start…
WE ARE ALL VERY DIFFERENT!
Plan accordingly!
Best estate planning attorney in Brooklyn
Ask your planner about my examples above, talk to them about reasons for their proposals. Why they are suggesting this and not that. Listen carefully what they have to say.
Then call us!
Request your Free Consultation or Call 212.596.7039 Today!